Backblaze.com: Personal Backups to Free Your Mind
Backblaze cloud storage is so cheap it's a crime not to have it.
Personal Backup Plan (Unlimited)
I purchased a 2-year unlimited personal backup plan for $95.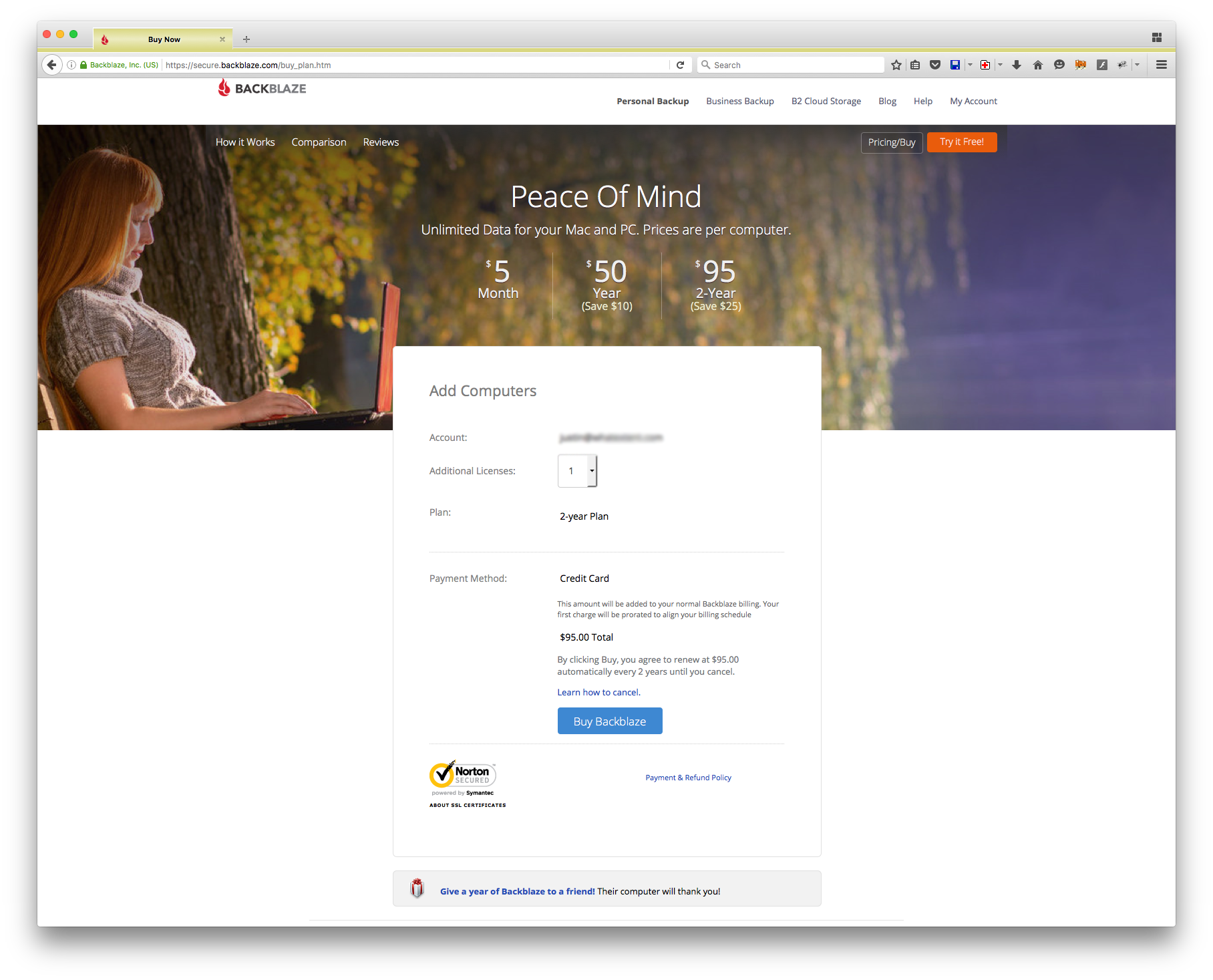 Mac App
I then installed the Backblaze Mac App to manage the automatic backups on my 27" Retina iMac.
As expected, the application only backs up your personal folders under the /Users/ directory, while it excludes system folders by default like /bin and /Applications (and the App doesn't allow you to back them up).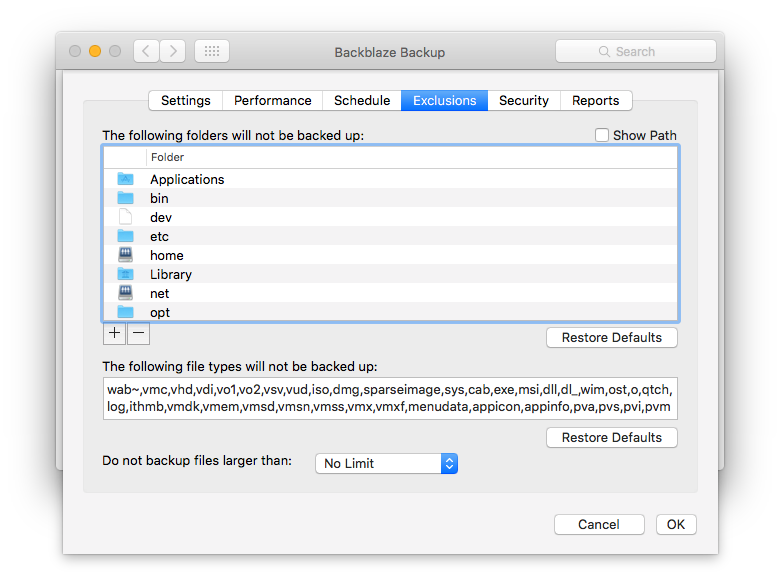 The critical data that I want to back up is not in a system folder anyway so these default settings are fine for me.
Continuous Incremental Backup
My first backup is underway - 427 GB of data, primarily media assets like videos, pictures, Adobe Photoshop, Illustrator, After Effects, Lightroom, and my Github repositories for software, websites, and other bits and bytes.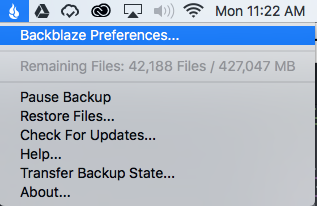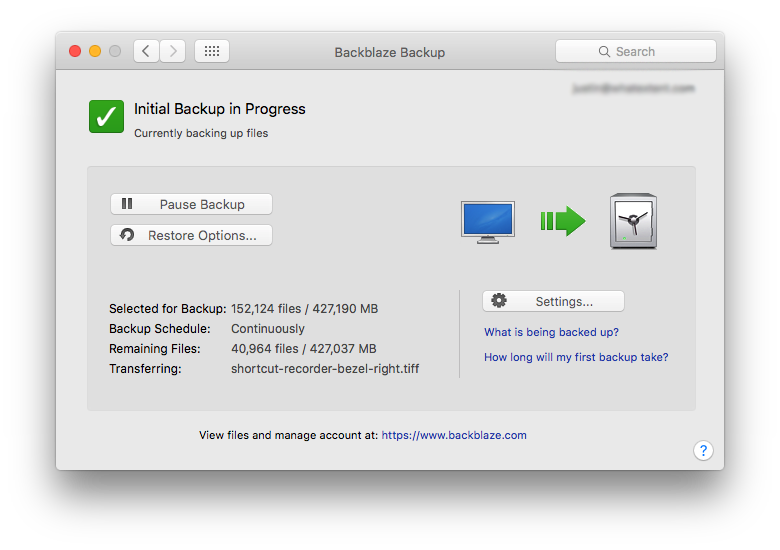 Competitive Analysis
Backblaze offers the best value-for-money personal backup solution compared to service offerings by Carbonite, Mozy, Crashplan, and iDrive.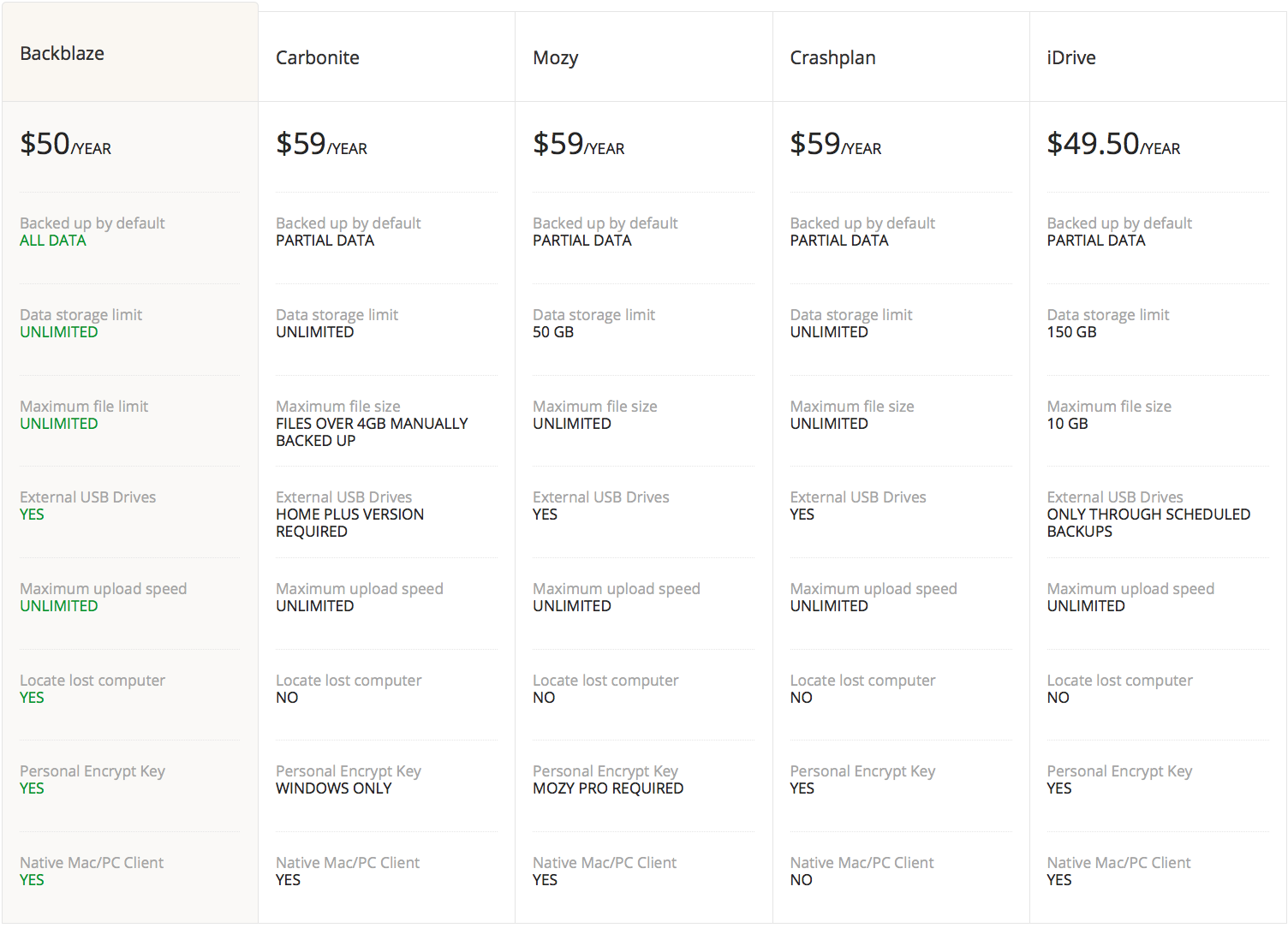 One interesting note, however, is that Crashplan offers a Family Plan for $149.99/year for 2-10 computers. A quick break-even calculation - compared to Backblaze - shows that the Crashplan Family Plan would make sense if you had at least 3 computers that you were backing up. This would mean $50/computer/year.
Even more subtle, I think it would only make sense if the computers have data that is regularly being added, removed, or modified day-to-day, i.e. an active computer.
I shall write a separate blog post to analyze further.
Summary
Backblaze offers a super affordable personal backup solution in the cloud a la Time Machine for Mac OS X. For only $95, I'll be able to have one level of redundant storage for all of my day-to-day work. That's less than 50 bucks per year to give me peace of mind and to free my mind to think about more important things… Like what I'm going to eat for lunch now! :D
Environment
| Item | Description |
| --- | --- |
| Operating System | OS X El Capitan version 10.11.4 |
| Backblaze | 4.0.5.934 |